Innovating the World of Textiles
---
As innovation is important to the success of all participants, the theme 'Innovating the World of Textiles' was adopted for ITMA 2019.
Digital transformation of the textile industry
Many exhibitors shared their vision for innovation, unveiling an exciting array of cutting-edge solutions that would transform textile and garment factories into digital production facilities utilising artificial intelligence and automation. They also raised the bar in terms of product presentation and experience for visitors, incorporating augmented reality, virtual reality and even a simulation ride into their displays to wow visitors.
ITMA is a meeting of the minds. As much as it is a machinery fair, it's also about understanding new technologies; meeting with your peers and colleagues from various sectors of the industry to understand the challenges and how to address them. One of the key trends we've seen this year, is about sustainability and Industry 4.0."
RakhiI Hirdaramani, Director of Hirdaramani & Manufacturers Committee Chair of the World Federation of Sporting Goods International
Textile & apparel manufacturing is at the beginning of a journey that will ultimately realise the full potential of process digitalisation. The innovation on display at ITMA 2019 will prove to be the catalyst of this 4th industrial revolution."
Mark Jarvis, Managing Director,
World Textile Information Network (WTiN)
An eco-conscious ITMA in the making
As the textile and garment industry grapples with sustainability challenges, ITMA also made its first steps towards making ITMA an eco-friendly exhibition. Initiatives included working with the venue owner, partners, exhibitors and visitors to be more eco conscious by rethinking, recycling, reusing and reducing wastes.
Some of the efforts were: getting the venue to offer plastic-free catering options, producing electronic versions of the exhibition catalogue and marketing collateral, and encouraging the use of public transport.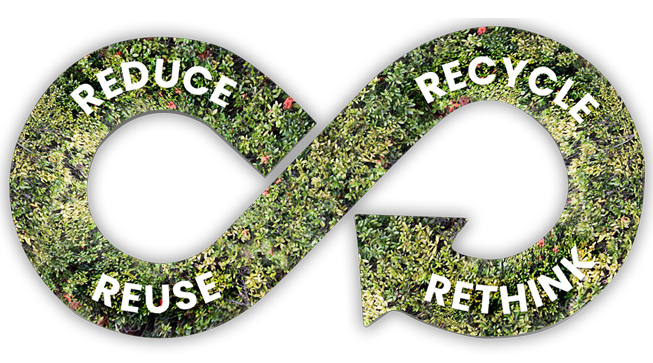 As we begin our journey towards a more eco-conscious ITMA, we thank you for your efforts and support. Let us work together for an even more sustainable exhibition for future editions."
Charles Beauduin, Chairman, ITMA Services